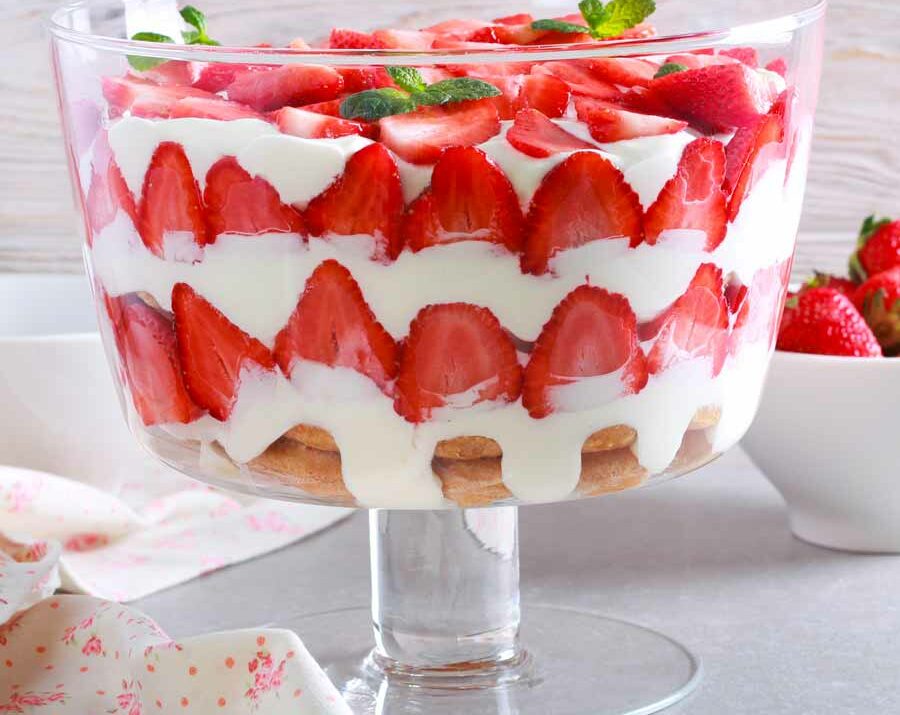 1 angel food cake, prepared
2 (3.4-ounce) vanilla instant pudding, prepared as directed on package
2-3 bananas, sliced
1 can apricot pie filling
1 quart strawberries, sliced
12 ounce whipped topping
Break cake into bite size pieces and arrange 1/3 of the cake in a trifle or punch bowl. Layer 1/3 of the pudding, then 1/3 of the bananas, 1/3 pie filling, 1/3 strawberries, and I/3 whipped topping. Repeat layers two more times ending with whipped topping. Refrigerate until serving.  Serves 12.