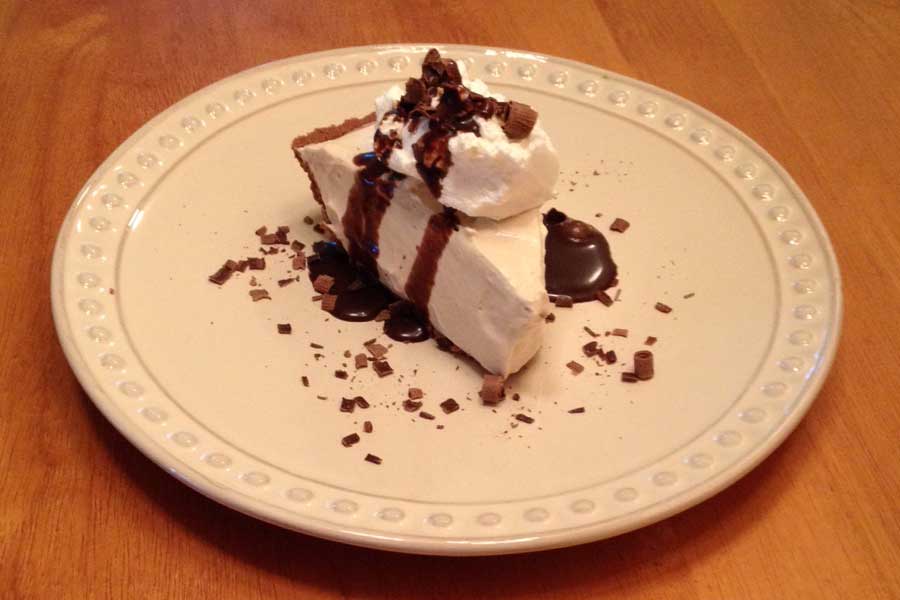 Ingredients
1 teaspoon instant espresso powder
2 teaspoon boiling water
1 package (1 ounce or 4 serving size) vanilla flavor instant pudding
1 3/4 cups very cold milk
1 (8 ounces) container whipped topping, thawed
1 prepared chocolate crumb pie shell
Directions
Dissolve espresso powder in hot water.  Chill, then add to milk.
In a large bowl, prepare pudding as directed on package (using espresso/milk mixture).
Fold whipped topping into pudding mixture; pour into pie shell.  Freeze for two hours or until pie is firm.
Top each serving with additional whipped topping and a drizzle of chocolate syrup.  Garnish with chocolate shavings, if desired.