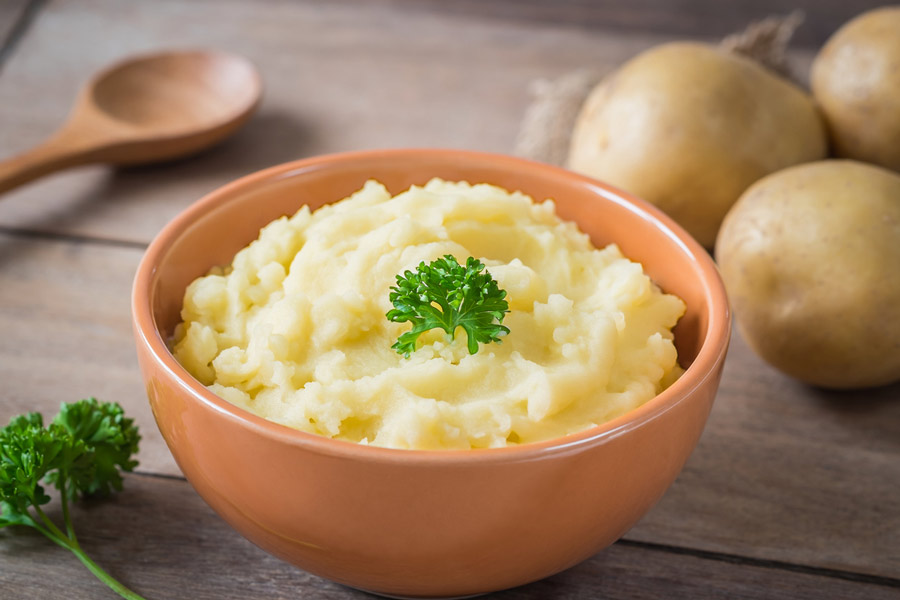 Ingredients
5 pounds potatoes
1 pound sour cream
2 (8-ounce) sticks cream cheese
2 sticks butter, divided
2 teaspoons salt
1 teaspoon of onion salt
1/2 teaspoon pepper
Directions
Peel and boil the 5 pounds of potatoes until soft. When done cooking, drain potatoes well.
In mixing bowl, mix the sour cream, cream cheese, 1 stick of butter, and spices.
Add potatoes to the mixing bowl with the other ingredients and blend well until smooth.
Add stick of butter on top. This dish is great for potlucks because it makes a full mixer bowl of potatoes.
Serve immediately or refrigerate. It will thicken up if it is refrigerated first and then warmed up, but is absolutely delicious to eat immediately. Can keep in the refrigerator several days.