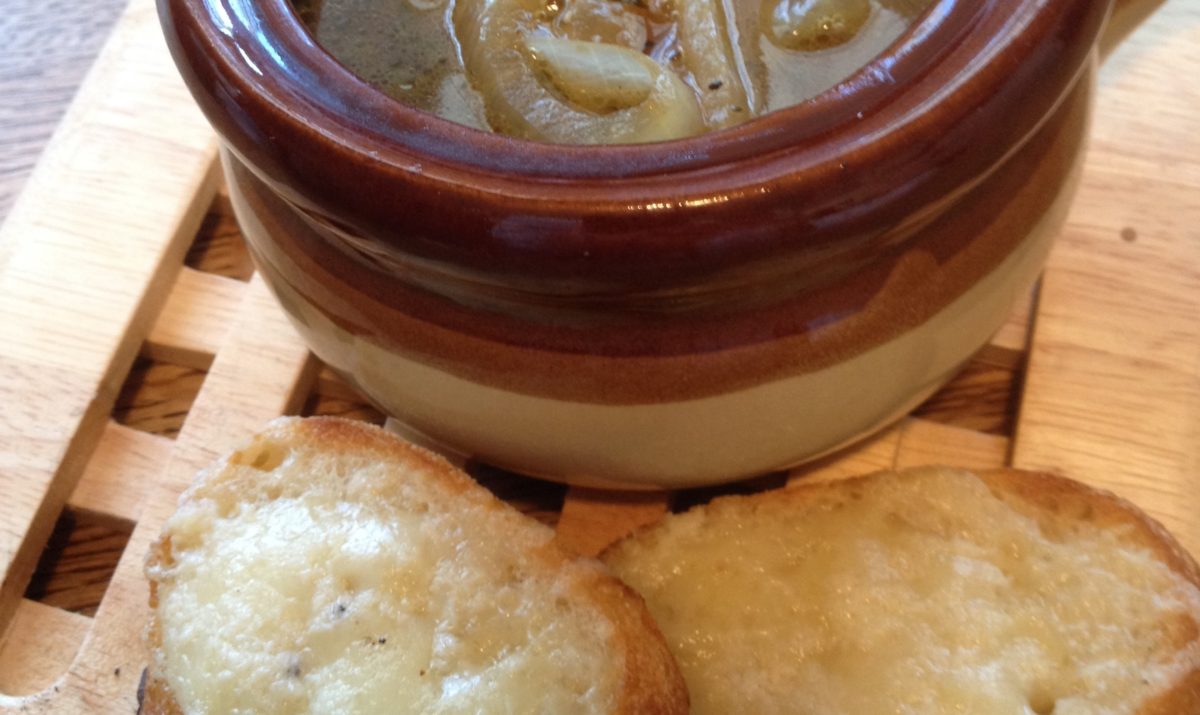 Ingredients
1 tablespoon butter
1 tablespoon olive oil
3 cups sweet onion, sliced 1/4″ to 1/2″ thick
1/2 teaspoon thyme
1/4 teaspoon black pepper, coarse grind
1 bay leaf
2 tablespoons sherry
2 cups unsalted beef stock
4 slices french bread, sliced 1/2″ thick
1/4 cup shredded Gruyere
1 tablespoon Parmesan cheese
Directions
Melt butter in skillet over medium heat.
Add oil, onions, thyme, black pepper and bay leaf.  Saute 10 minutes to soften onion.
Add sherry.  Cover and cook an additional 10 minutes until onions are limp.
Add beef stock, bring soup to boil and simmer uncovered 15 minutes.
While soup is simmering, prepare cheese toasts.
Toast one side of french bread slices under oven broiler.
Turn slices over, top with cheeses.
Return to broiler to melt cheeses.
Ladle soup into bowls and top with cheese toast.
Serve immediately.