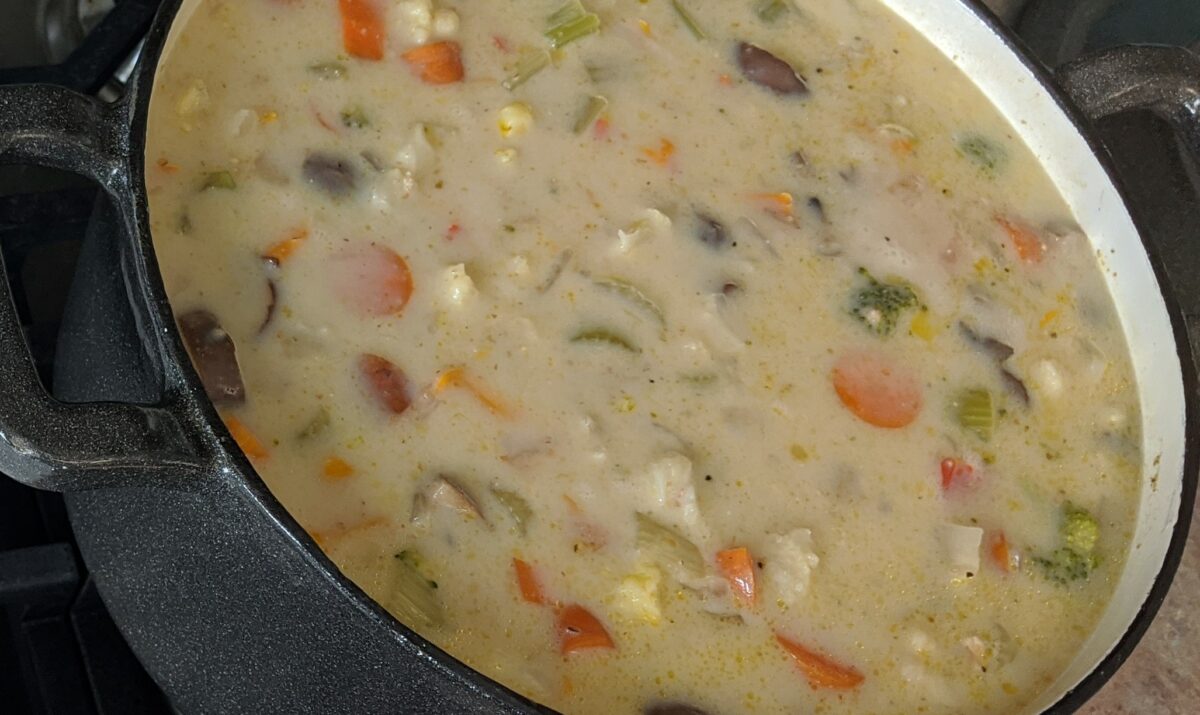 Ingredients
1/2 cup chopped green pepper
1/2 cup chopped onion
1/4 cup butter
1 cup each diced potato, celery, cauliflower, carrot and broccoli, button mushrooms (optional)
3 cups water
3 chicken bouillon cubes
1 teaspoon salt
1/4 teaspoon pepper
1/2 cup all-purpose flour
2 cups whole milk
1 tablespoon minced fresh parsley
3 cups shredded cheddar cheese (optional)
Directions
In a lidded pot or Dutch oven, sauté green pepper and onion in butter until tender. Add the diced vegetables, water, bouillon, salt and pepper; bring to a boil. Reduce heat; cover and simmer for 20 minutes or until the vegetables are tender.
In a separate bowl, combine flour and milk until smooth; then stir into pot. Bring to a boil; cook and stir for 2 minutes.  Add parsley.  Just before serving, stir in cheese until melted.
Note: this recipe doubles easily!