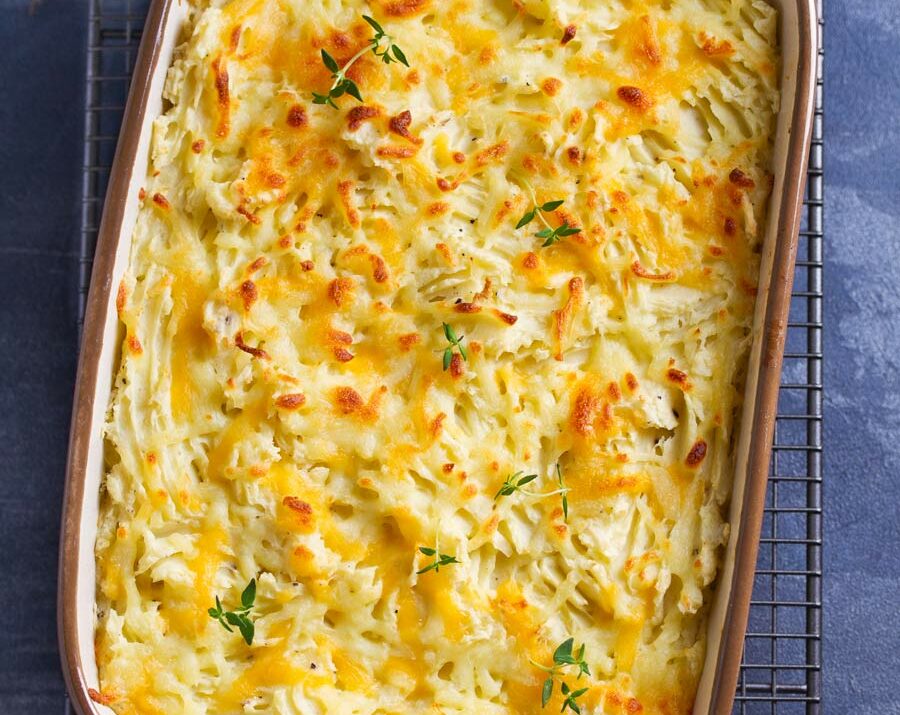 9 medium baking potatoes, peeled
1/2 stick butter
1 teaspoon salt
1/2 teaspoon garlic salt
1/2 teaspoon pepper
4 tablespoons chopped green onions
2/3 cup heated milk
1 cup heavy whipping cream
1 1/2 cups grated cheddar cheese
Boil potatoes until tender.  Drain, mash, and whip them with a mixer.  Add the butter, salts, pepper, onions, and milk.  Beat until light and fluffy.  Pour into a buttered shallow baking dish (this may be done ahead of time). Whip the cream until peaks form and add the grated cheese.  Spread evenly over potatoes.  Bake at 350 degrees for 30 minutes or until golden brown. Delicious!!