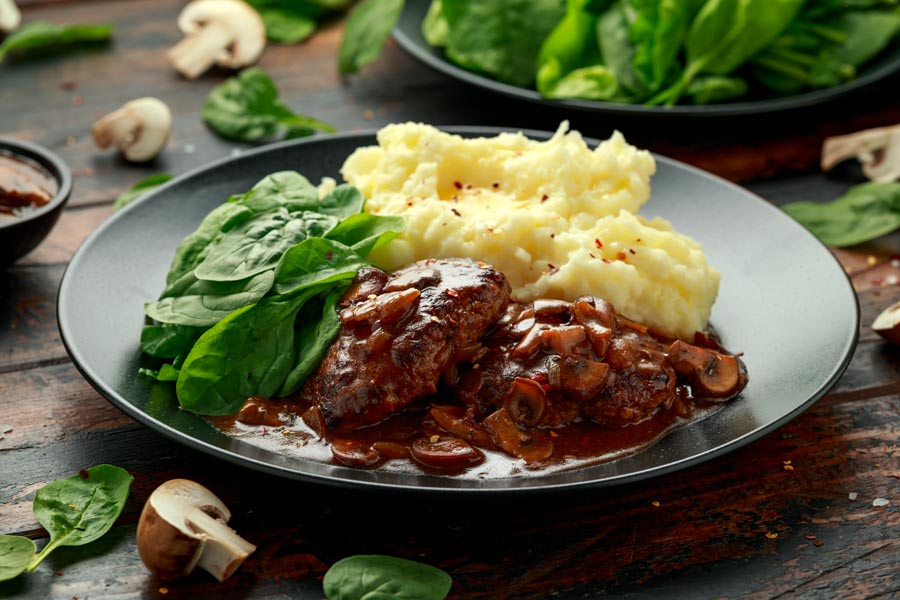 Ingredients
6 cube steaks (or fewer)
1/3 cup flour
1 tablespoon vegetable oil
1 large onion, sliced and separated into rings
3 cups water, divided
1 envelope brown gravy mix
1 envelope mushroom gravy mix
1 envelope onion gravy mix
hot mashed potatoes (or cooked noodles)
Directions
Place flour in plastic baggie. Add steaks separately and shake till covered.
Brown steaks in veggie oil in large skillet. Transfer to crockpot.
Add onion and 2 cups water. Cover and cook on LOW for 8 hours (or until tender).
Whisk gravy mixes in bowl with remaining 1 cup water. Add to pot. Cook 30 additional minutes.
Serve over mashed potatoes or noodles. Serve immediately.