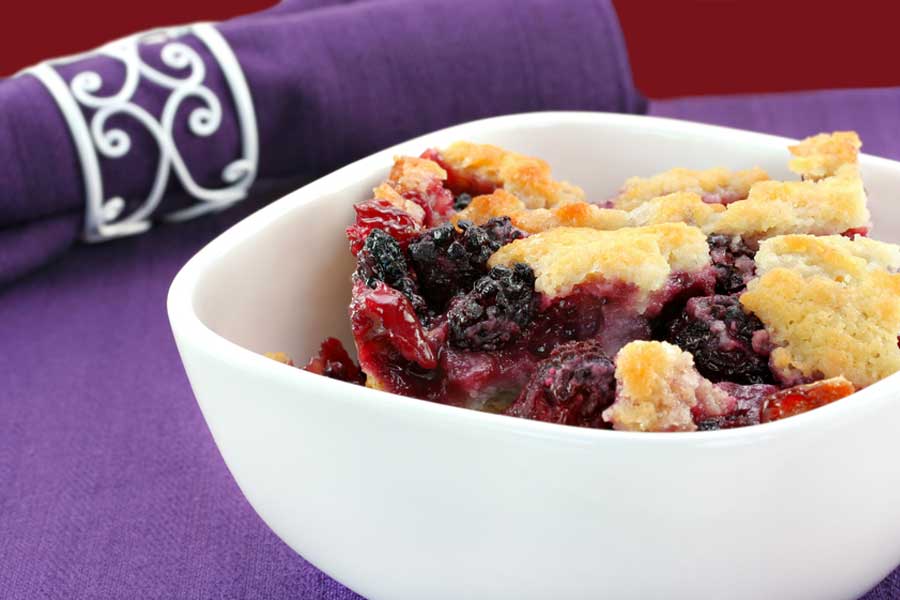 Ingredients
1/2 cup butter
1 cup flour
2 cup sugar
1 teaspoon baking powder
1/2 cup milk
2 cups fruit: blackberries, blueberries, raspberries, Apricots, Peaches, etc.
1 cup or less of sugar
Directions
Melt butter in 10 inch baking dish.
Mix flour, 1 cup of sugar, baking powder, then add milk and mix together.
Spoon mixture over melted butter.
Heat fresh or canned fruit with 1 cup of sugar, using less sugar if fruit is canned.
Pour the fruit mixture over dough.
Bake in oven at 350 degrees for about 30 minutes until crust is golden brown; crust will rise to the top.
Serve warm or cold, if any lasts that long!