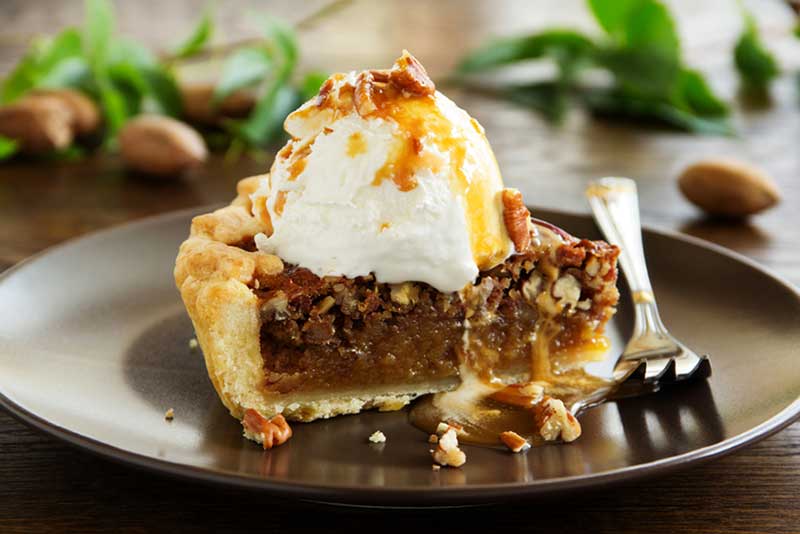 Ingredients
4 eggs (slightly beaten)
1 3/4 cups sugar
1/2 cup flour
1/4 cup melted butter (cooled)
3/4 cup of cream (can use half & half)
1 1/4 cup of milk
1 tsp. vanilla
1 1/2 cups sweetened coconut
1 cup of chopped pecans
Salted caramel topping or Chocolate Syrup topping
Whipped cream or Cool whip: optional
Directions
In a large bowl (I use one with a pouring lip), mix each item in order until all ingredients are mixed well.
Pour into 10″ pie pan. Makes its own crust.
Bake at 350 degrees for 40-45 minutes or until the center of the pie barely jiggles.
Drizzle with salted caramel or chocolate syrup or both on top of the pie.
Cool and refrigerate until served.
Before serving, top with whipped cream or cool whip: optional
This recipe can be doubled and put in a 9 x 13 cake pan.