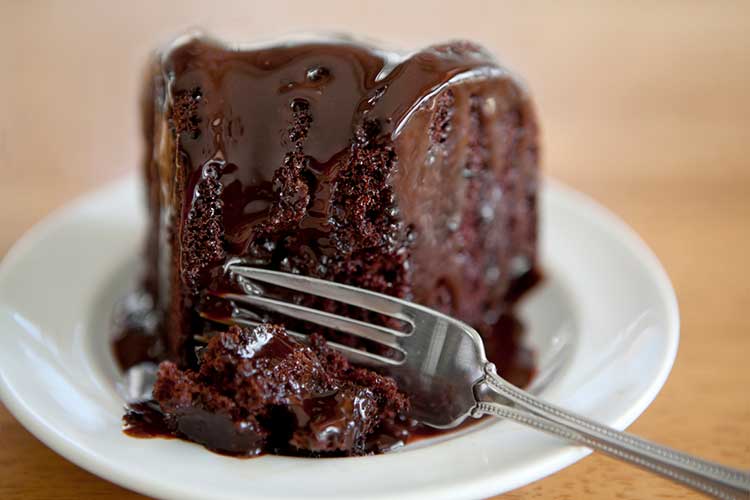 Ingredients
3 eggs
2 cups flour
2 cups sugar
1 teaspoon baking soda
1/2 teaspoon salt
3/4 cup oil
1 cup chopped walnuts
1 can cherry pie filling
1 stick butter/margarine
1 8-ounce cream cheese
1 teaspoon vanilla
1 box confectioners sugar
Directions
Beat together first 6 ingredients for 1 minute
Add nuts and pie filling (stir in completely)
Pour into greased bundt pan
Bake at 350 degrees for 50 minutes – 1 hour (until slightly brown and edges pull away from sides)
Cool for 10 – 15 minutes and remove from pan
After cake is completely cooled, prepare frosting
Beat butter, cream cheese and vanilla completely.
Add confectioners sugar to the above, mix completely
Frost, drizzle over cooled cake.
Cut and ENJOY!!!