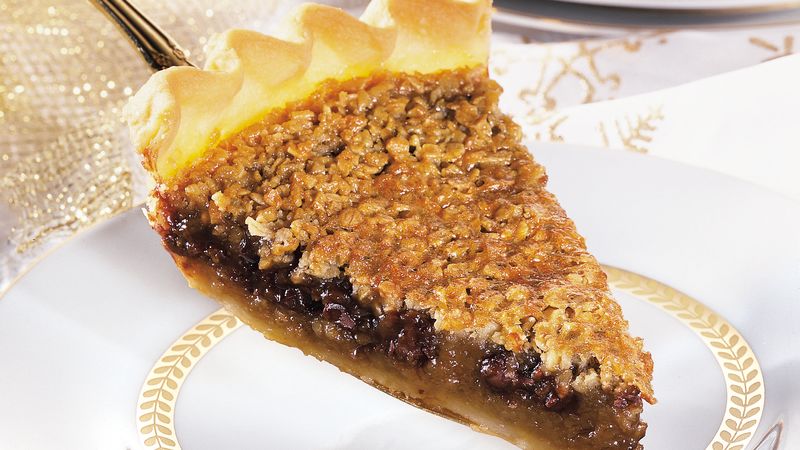 Ingredients
Refridgerated pie crust
3 eggs
3/4 cup sugar
3/4 cup dark corn syrup
3 tbsp coffee flavored liqueur
2 tbsp butter, melted, cooled
1/4 tsp salt
1/2 cup quick-cooking rolled oats
1 cup semisweet chocolate chips
Directions
Heat oven to 450F degrees. Prepare pie crust as directed for one crust baked shell using 9-inch pie pan. Do not prick crust. Bake at 450F. for 9-11 minutes or until lightly browned. If crust has raised in center, press down gently with the back of a spoon. Cool for 15 minutes. Reduce oven temperature to 350F degrees.
Meanwhile, beat eggs in medium bowl with wire whisk. Add sugar, corn syrup, liqueur, butter and salt; mix well. Stir in oats and chocolate chips. Pour filling into crust-lined pan. Cover edges of crust with strips of foil to prevent excessive browning.
Bake at 350F for 45-55 minutes or until top is golden brown and center is almost set. Cool at least 3 hours before serving.