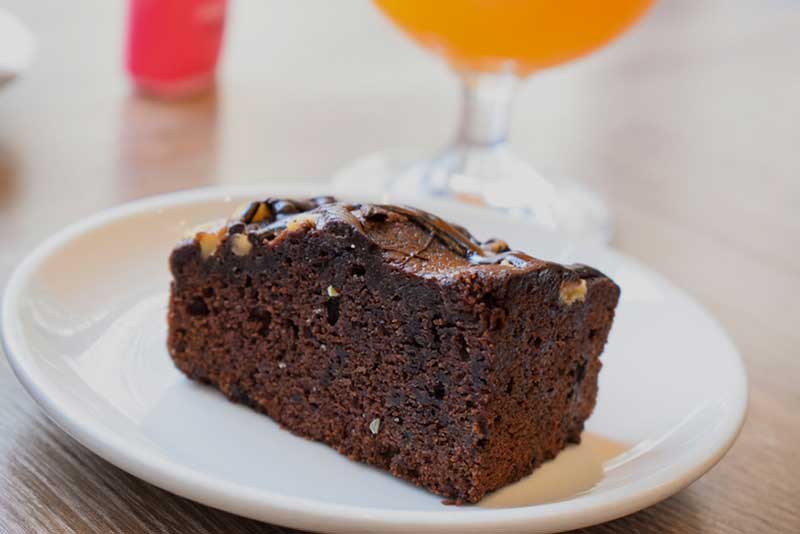 Ingredients
One boxed chocolate or devils food cake mix (15.25 oz)
One package Cook & Serve Chocolate Pudding (3 oz; do NOT use instant pudding)
2 cups milk (2% or whole milk is fine)
12 oz semi-sweet chocolate chips
1 cup chopped pecans
Directions
Preheat the oven to 350 degrees F.
Pour the dry cake mix into a large bowl.  Do NOT follow the cake mix directions, do NOT add any of the ingredients the cake mix directs you to add.
Use the milk to prepare the pudding as directed on the pudding package.  Once the pudding comes to a boil, immediately add the hot pudding to the cake mix.  Stir until well mixed (the batter will be thick).
Pour the batter into a 9" x 13" sheet cake pan sprayed with cooking/ baking spray.  Spread the batter so that it's even and extends to the edges of the pan.
Top the batter evenly with the chocolate chips and the pecans.  Press down LIGHTLY on the chips/nuts to set them to the batter.
Place the cake in the oven and bake for about 25 minutes or until the edges of the cake begin to pull away from the sides of the pan.  Do not over-bake.
Cool the cake on a rack. Slice and serve.