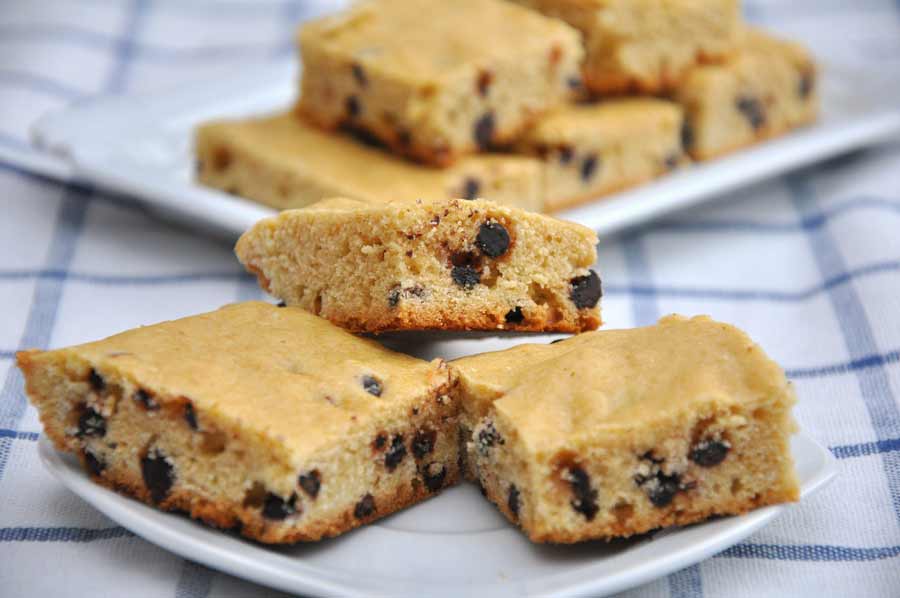 1 cup shortening or 1/2 cup lard and 1/2 cup shortening
  1 cup white sugar
  1 cup brown sugar
  2 eggs
  3  cups all-purpose flour
  1 teaspoon baking soda
  1/2 teaspoon salt
  2 tablespoons water
  2 teaspoons vanilla
  1 cup chocolate chips
Preheat oven to 350 F and prepare an ungreased cookie sheet. In a bowl, beat together the shortening, white sugar, brown sugar, and eggs. In a separate bowl, combine the flour, baking soda and salt. Then add the dry ingredients into the wet mixture. Then add the water, vanilla and chocolate chips and stir to combine. Spread into an ungreased cookie sheet. Bake at 350 F for 15-20 mins. Don't let it get too brown. Cut into pieces while still a bit warm. This is an old fashioned recipe and actually has a better flavor if using some lard instead of all shortening.