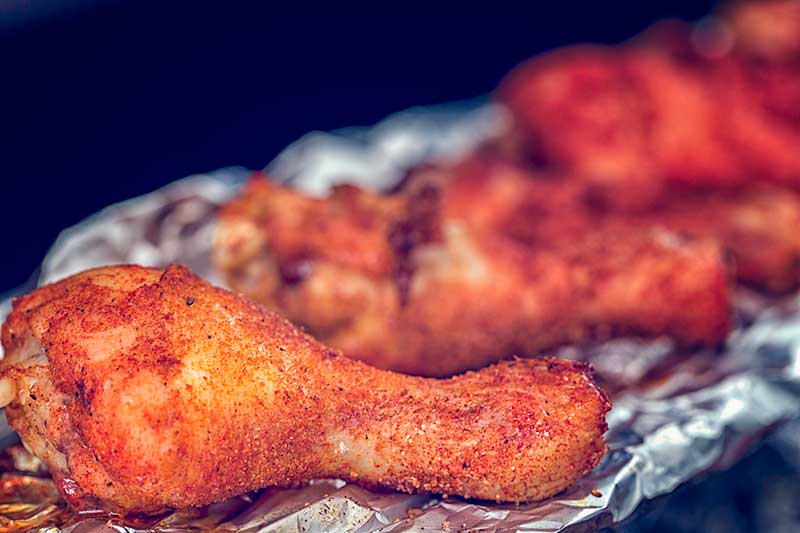 Ingredients
4-5 pounds of chicken legs
2 eggs
Salt & pepper
1 cup Drakes Crispy Fry Mix
1 ½ cups Frank's Hot sauce
½ stick butter
Directions
Preheat oven to 425,
Pull skin over the meat (do not remove the skin).
Beat eggs, add some salt and pepper.
Dredge legs in eggs the coat well with Drakes.
Cover a cookie sheet with aluminum foil and grease generously with butter.
Bake until the bottom side gets crispy then turn over bake again until bottom is crispy.