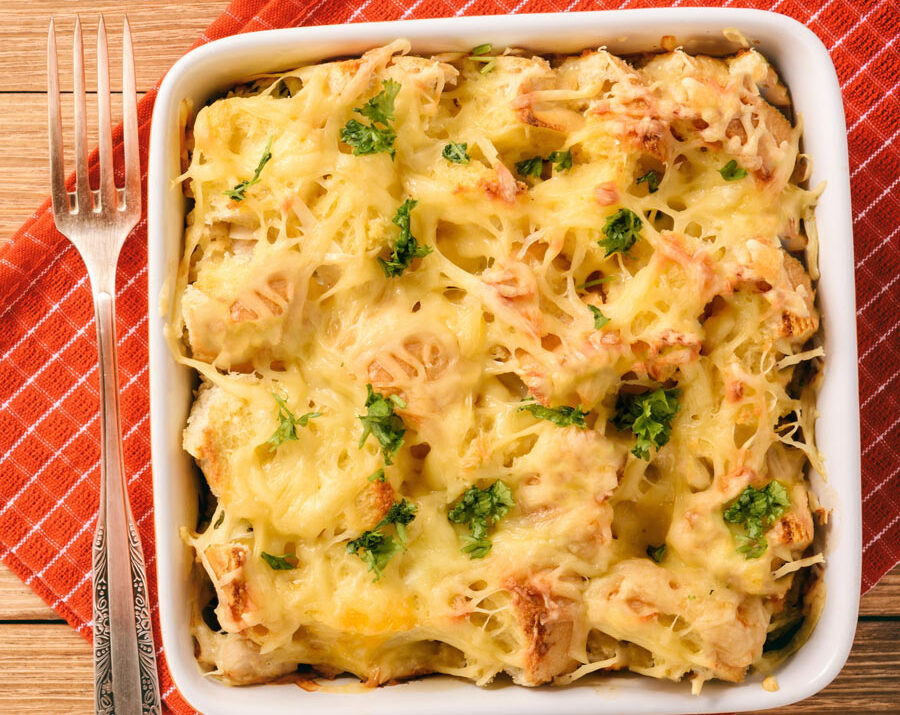 5 cups cut-up, cooked chicken
2-1/2 teaspoon lemon juice
½ cup mayonnaise
½ cup plain yogurt
1 teaspoon salt
5 hard cooked eggs, diced
1 can cream of chicken soup
1 small jar pimento
1-1/4 teaspoon finely chopped onion
2-1/2 cups diced celery
Combine all ingredients and put in a greased 9×13" baking dish. Top with:
¾ cup sliced almonds
1-1/4 cup shredded cheddar cheese
2 cups crushed potato chips
Cover and place in refrigerator overnight. Remove 1 hour before baking. Bake, uncovered, at 400 for 25 minutes. Let stand 5 minutes before serving.