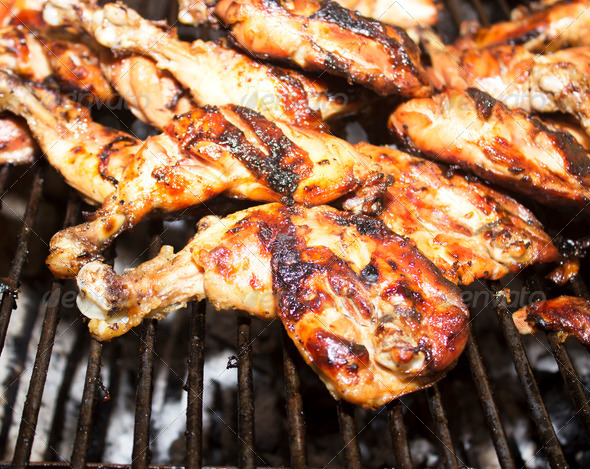 Ingredients
1/2 cup salad oil
1/2 cup cider vinegar
1/4 cup water
1 tablespoon Worcestershire sauce
2 teaspoons Lawry's seasoned salt
1/4 teaspoon pepper
1 tablespoon sugar
1 teaspoon paprika
1 tablespoon dry minced onion
Additional Lawry's seasoned salt
One frying chicken or equivalent parts
Directions
Combine all ingredients except last Lawry's seasoned salt in bowl.   Let stand about one hour to blend flavors.
As a marinade – arrange chicken in shallow pan; pour sauce overall and let stand one hour, turning chicken occasionally.   As a basting sauce, brush pieces with sauce  before grilling.  On grill, cook slowly.  Baste and turn frequently.
After last basting sprinkle each side with additional Lawry's seasoned salt.  Cook until tender and browned.  Allow 45 to 60 minutes on  outdoor grill.
Serve immediately.