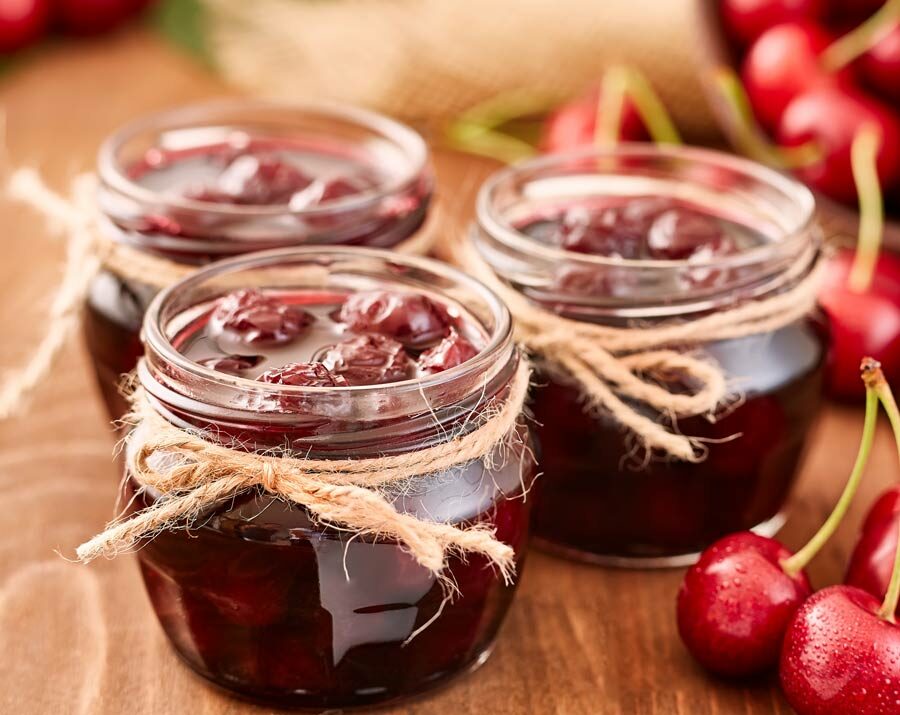 2 cups finely chopped tart cherries
4 cups sugar
1 package SURE-JELL Premium fruit pectin
3/4 cup water
small glass or plastic containers with lids
Mix sugar and fruit together; let stand 10 minutes, stirring occasionally. In a small saucepan, stir SURE-JELL and water. Bring to a boil on high heat for one minute, stirring constantly. Add pectin mixture to fruit mixture and stir for three minutes or until sugar is completely dissolved. Fill containers, leaving 1/2″ space at top for expansion during freezing. Cover with lids. Let stand at room temperature for 24 hours. Refrigerate up to three weeks or freeze up to one year.  Makes about five cups.
This jam is also delicious when used as a topping over ice cream.