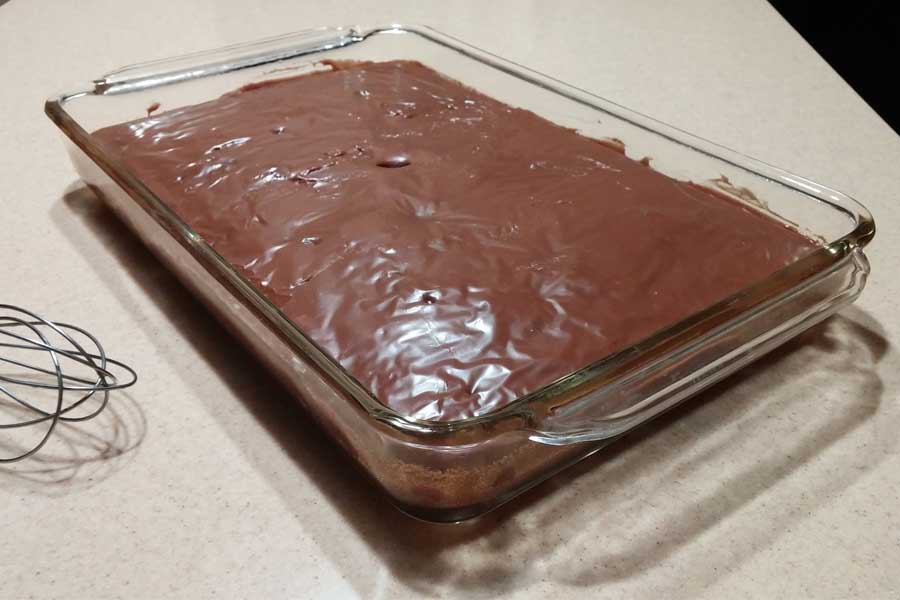 Ingredients
1 c. butter or margarine
1 c. water
3 T. baking cocoa
2 c. all purpose flour
2 c. sugar
1 t. baking powder
1 t. baking soda
1/2 t. salt
1/2 c. buttermilk
1 t. vanilla extract
2 eggs, beaten
Frosting:
3 T. butter or margarine
3 T. baking cocoa
3 c. confectioners' sugar
1 t. vanilla extract
4-6 T. buttermilk
Directions
In a saucepan, bring butter, water and cocoa to a boil. In a mixing bowl, combine the flour, sugar, baking powder, baking soda and salt.  Add liquid cocoa mixture to dry ingredients mix well.  Combine buttermilk, vanilla and eggs, mix well.  Add to flour cocoa mixture in bowl, mix well.  Pour into a greased 13 x 9 inch baking pan.  Bake at 350° for 23 -27 minutes or until knife inserted in center comes out clean.  Cool on wire rack.
In the same saucepan over medium heat, cook and stir butter and cocoa until smooth.  Remove from the heat.  In a small mixing bowl, combine confectioners sugar and vanilla.  Add cocoa/butter mixture and enough buttermilk to a thick pourable consistency.  Pour and smooth on cake.