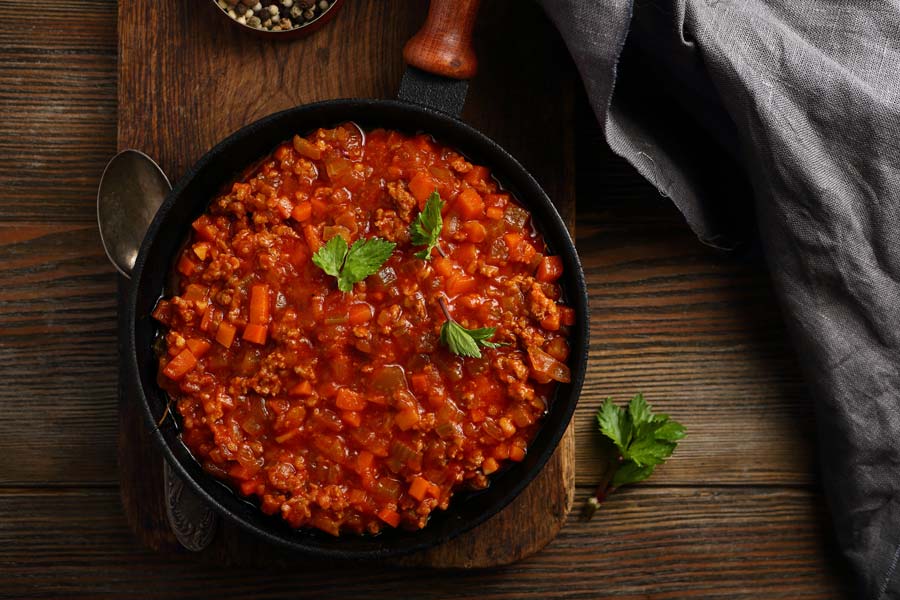 Ingredients
1 1/2 pounds ground beef
1 pound Italian link sausage
1 medium onion, diced
1/2 large red pepper, diced
1/2 large yellow pepper, diced
2 stalks celery, chopped
2 cloves garlic, pressed
12-14 baby carrots, cut in half
2 teaspoon basil
2 teaspoon Italian seasoning
1 can or bottle of beer
1 bag fresh spinach, chopped
3 jars marinara sauce of your choice
Directions
Use a large stock pot or Dutch oven.
Remove casing on sausage and slice into bite-size pieces.
Brown ground beef and sausage in a pan of olive oil.
Add next 6 ingredients and cook until onions are soft.
Add seasonings.
Add beer and bring to a boil.
Add the spinach and marinara sauce.
Simmer for an hour to 1 1/2 hour.
Serve over your choice of pasta.