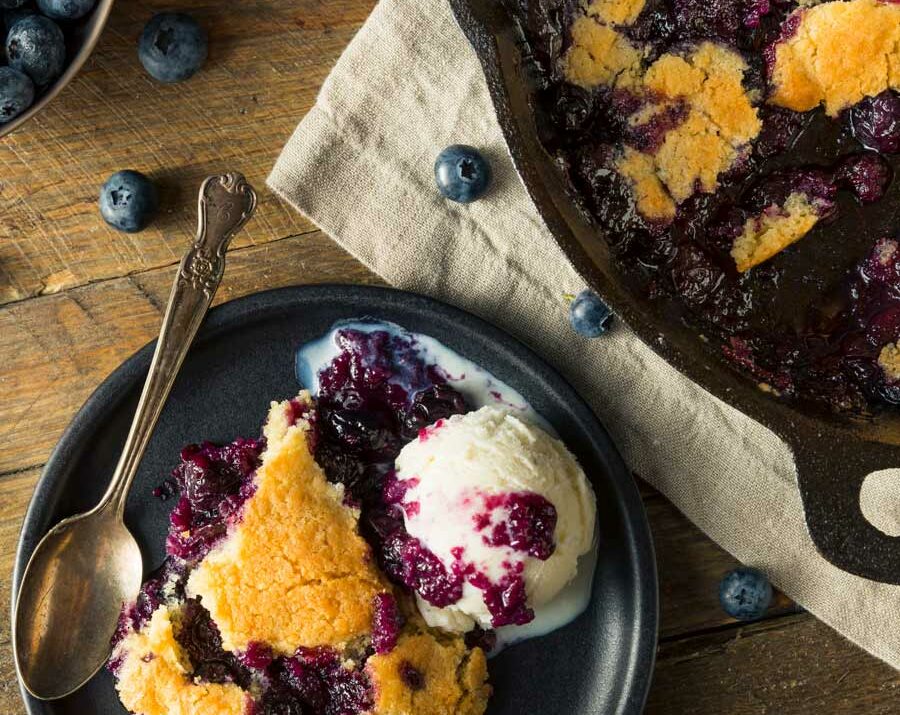 2 cups fresh or frozen blueberries
1 tablespoon lemon juice
1 1/2 cups sugar, divided
1/2 cup butter, cubed
1 cup flour
2 teaspoons baking powder
1/2 teaspoon salt
3/4 cup milk
1 egg, lightly beaten
Preheat oven to 350 F. Combine berries with the lemon juice and 1/2 cup of the sugar.  Bring to a boil, take off from heat and set aside. Add butter to a 11×7 baking dish and melt in the oven. When melted, remove from oven. In a smaller bowl, combine the remaining 1 cup sugar, flour, baking powder, salt, milk, and lightly beaten egg. Pour this batter over the melted butter in the baking dish. Pour the blueberry mixture next, but don't stir. Bake 40-45 minutes or until golden brown. Serve warm or at room temperature. Can top with vanilla ice cream or whipped cream. I love this recipe because I can use fresh or frozen berries.