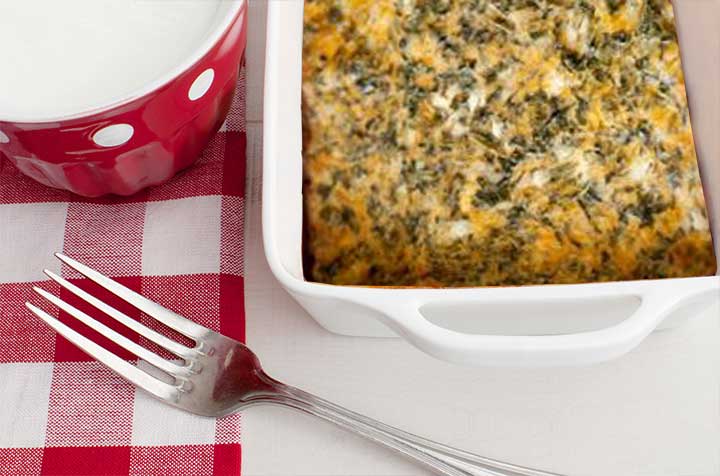 Directions
8 eggs
3/4 cup onion (chopped)
1/4 cup all purpose flour
l- 10 ounce package. frozen chopped spinach (thawed and drained)
l- 16 ounce package small curd cottage cheese
l- 8 ounce package shredded cheddar cheese
1/2 cup butter melted
salt and pepper to taste
Ingredients
Preheat oven to 350 degrees.
Prepare a 9 x 13  glass baking dish with cooking spray.
Beat the eggs in a mixing bowl with the onion and flour until the flour is no longer lumpy. Stir in the spinach, cottage cheese, cheddar cheese, butter, salt and pepper until evenly combined. Pour into the prepared dish.
Bake in the preheated oven until the casserole is bubbly and the top is golden brown, about 45 minutes.