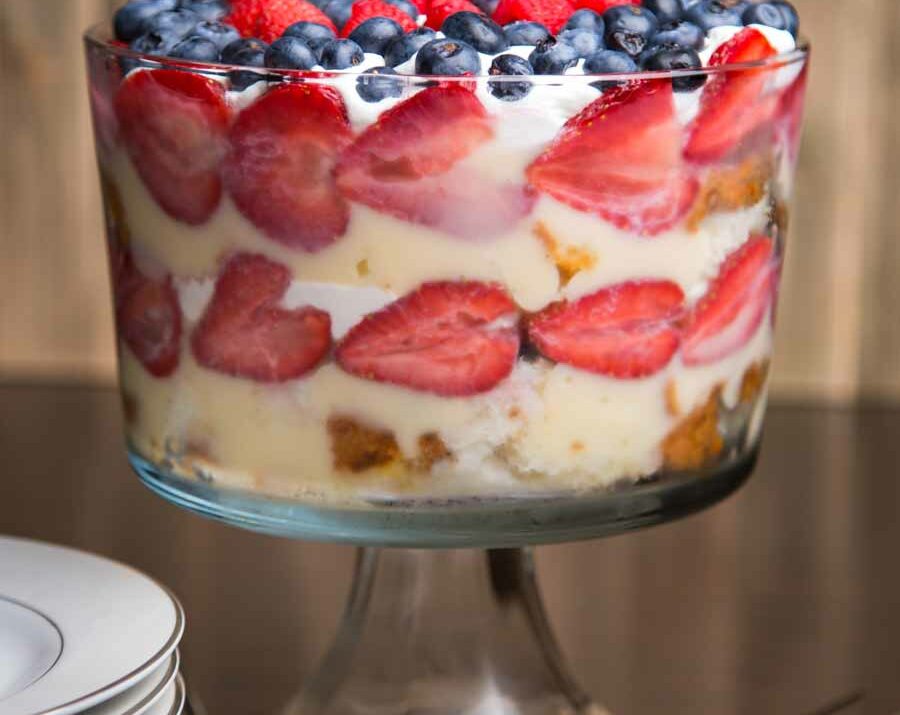 1 prepared white cake mix (or pound cake or angel food cake), cut into 1″ cubes
16 ounce whipped topping
4 cups prepared vanilla pudding
2 cups each fresh strawberries (diced), blueberries and raspberries
Use a clear bowl and layer 1/3 cake, pudding, whipped topping, fruit. Repeat to create 3 layers. Refrigerate for at least 4 hours to overnight, then serve.