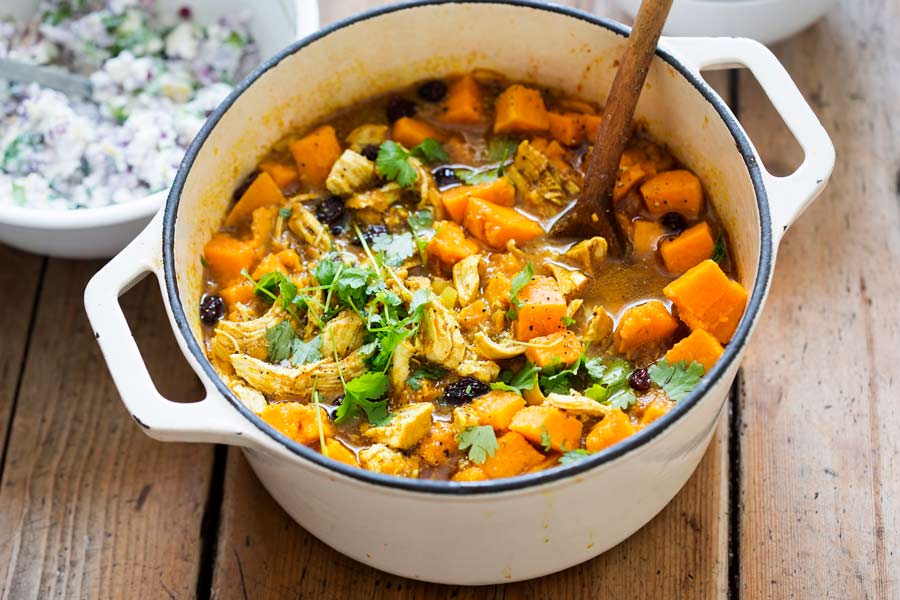 Ingredients
4 cups chicken bone broth
1/2 cup nondairy milk (almond, coconut, etc.)
2 cooked chicken breasts, finely chopped
2 medium sweet potatoes, peeled and cut into small chunks (2 cups)
1 small butternut squash, peeled and cut into small chunks (2 cups)
2 carrots, peeled and chopped
1 teaspoon ground ginger
2 teaspoons turmeric
freshly ground black pepper, to taste.
Directions
Combine bone broth and 1/2 of the non-dairy milk in a large saucepan.
Stir in the cooked chicken, sweet potatoes, squash, carrots, ginger and turmeric.
Bring to a boil, reduce heat and simmer for 35-40 minutes, stirring occasionally until the vegetables are softened.
Blend to smooth using a blender or immersion/hand blender. Or keep as is for a chunkier soup.
Finally, add the remaining half of the dairy-free milk to the mixture and stir through to make it extra creamy.
Serve immediately. Add black pepper if desired.