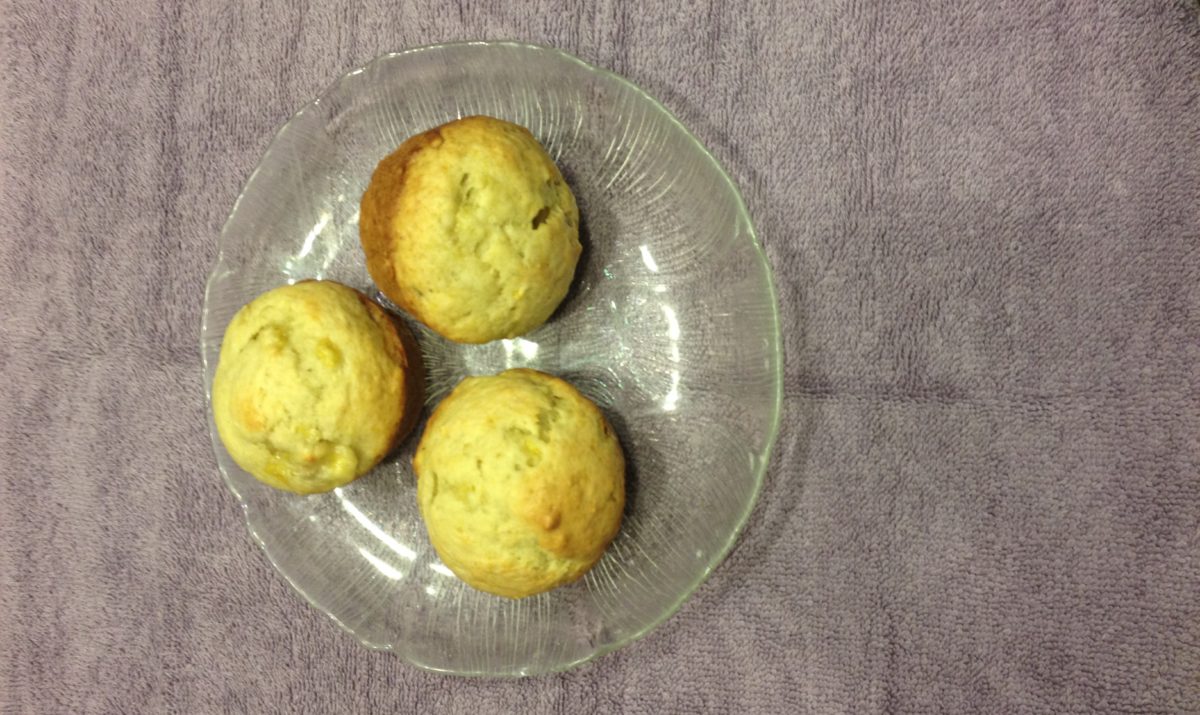 Ingredients
1/3 cup shortening
1 egg beaten
2 teaspoons baking powder
3 ripe bananas
2/3 cup sugar
1 3/4 cups flour
1/2 teaspoon baking soda
Directions
Preheat oven to 350.
In mixing bowl, cream together shortening, sugar, and egg. Set aside.
In smaller bowl, combine flour, baking powder, and baking soda. In separate bowl, cut bananas into small pieces and mash with a fork.
Add bananas to shortening mixture. Stir in flour mixture until well blended. Do not beat with an electric mixer. Batter should be slightly lumpy.
Spray muffin pan with non-stick cooking spray and fill each muffin spot 2/3 full. Bake 30-32 minutes until toothpick comes out clean.