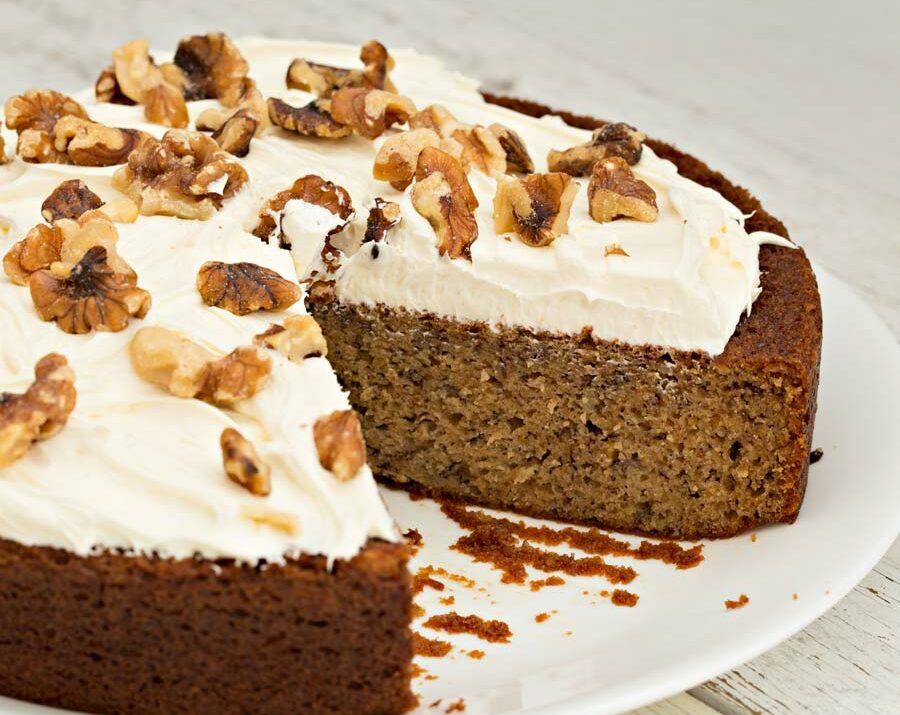 2 sticks butter
1/2 cup water
2 cups sugar
2 eggs, beaten
1/2 cup buttermilk
2 cups flour
1 teaspoon baking soda
2 ripe bananas, mashed
cream cheese frosting, prepared
Preheat oven to 350 F. Grease and flour a 9×13 baking dish. In a large saucepan, mix together butter and water. Bring to a boil, then remove from heat. Add sugar, eggs, buttermilk, flour and baking soda. Mix well, then add mashed bananas. Pour into the baking dish and bake at 350 F for 20 minutes. Cool cake and frost with cream cheese frosting.