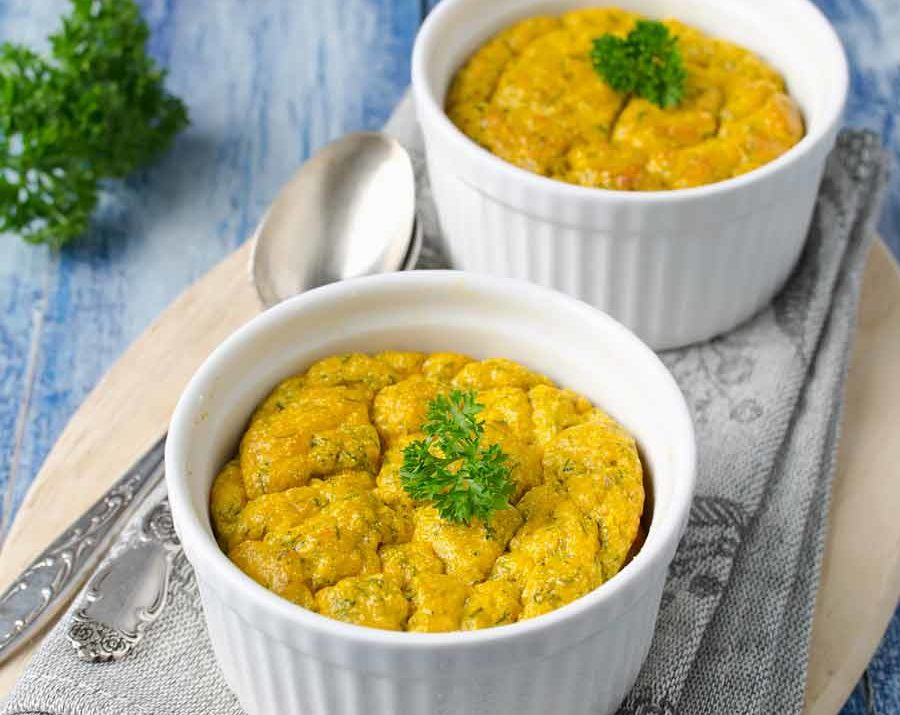 Ingredients
3 tablespoons butter
2 tablespoons flour
1/4 teaspoon salt
1/2 teaspoon cracked black pepper
1/2 teaspoon onion powder
1/4 teaspoon dried dill
1/4 teaspoon dried basil
1 cup milk
4 eggs
1/3 cup shredded mozzarella
Directions
Preheat oven to 350 F. Spray 4 ramekins with baking spray.
In saucepan, melt butter. Sir in flour, salt, and pepper.
Add milk. Cook over medium-low heat until thick and bubbly. Stir often.
Remove from heat and add spices.
Spoon about 2 tablespoons of sauce into each ramekin.
Gently crack eggs onto sauce, then cover eggs with remaining sauce, making sure the yolks are well covered.
Bake for 18-20 minutes or until eggs are set.
Sprinkle with cheese; let stand until cheese melts.