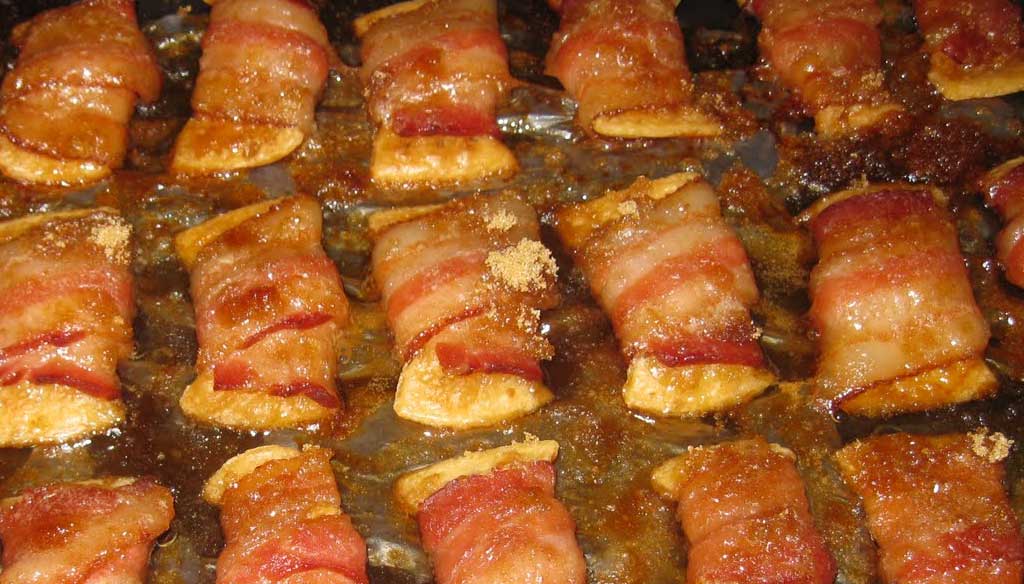 Ingredients
One pound bacon, regular slice, not thick slice
One sleeve Club crackers packaged in individual 1/4 size pieces
1/2 cup brown sugar
Directions
Line jelly roll/cookie sheet with sides with non stick aluminum foil.
Bacon should be at room temperature.
Cut bacon strips in half.
Sprinkle 1/2 tsp. brown sugar on a Club cracker.
Wrap half slice bacon around cracker and sugar in a spiral fashion.
Lay out on baking pan. Repeat until all bacon slices are gone.
Bake at 350° for 15 minutes.
Remove pan and flip bacon bites over to brown on reverse side.
Bake an additional 10 minutes.
Cool and serve. Delicious cold or warm.