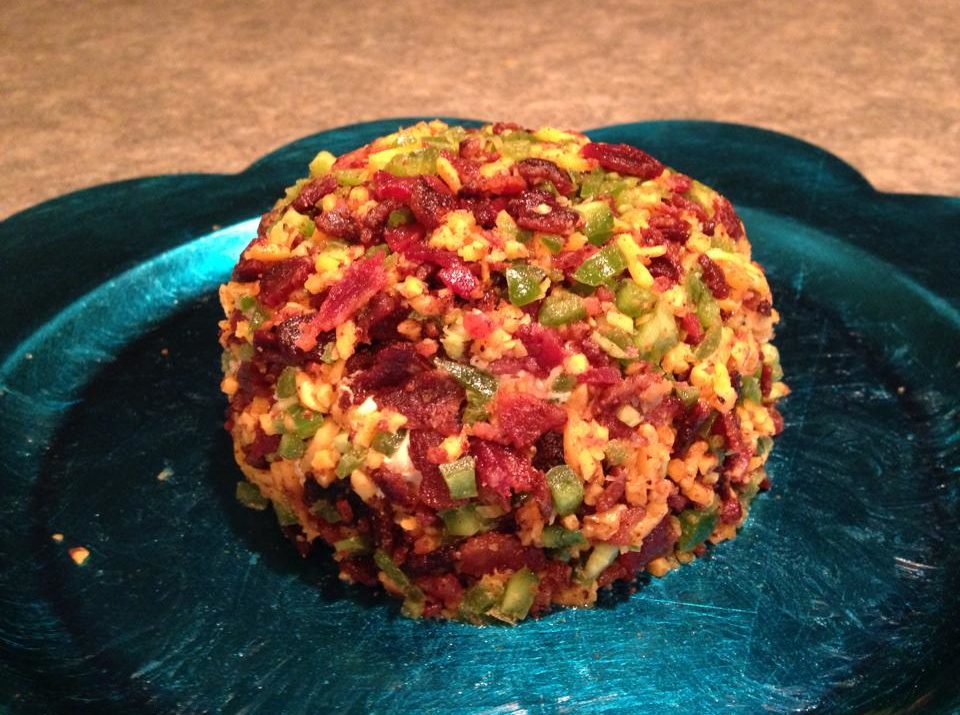 Ingredients
8 ounces cream cheese
8 ounces cheddar cheese
2 tablespoons green onions, chopped
1 teaspoon garlic, minced
1/4 teaspoon cumin
1/4 teaspoon salt
Dash cayenne pepper
1 teaspoon lime juice
1/2 teaspoon Worcestershire sauce
2 jalapeños, deseeded, and finely chopped, divided
6 slices of bacon, cooked and crumbled, divided
2 cups pecans, finely chopped
Directions
In a medium mixing bowl stir together the cream cheese, cheddar cheese, green onions, garlic, cumin, salt, cayenne pepper, lime juice, and Worcestershire sauce.
Fold in half of the chopped jalapeños and half of the crumbled bacon until well blended.
On a large plate combine the remaining jalapeños and bacon and mix together.
Using your hands shape the cream cheese mixture into a large even ball.
Once you have formed the ball roll it in the pecan mixture until it is evenly coated.
Place the finished cheese ball on a plate and refrigerate for at least an hour before serving.
Serve with your favorite crackers.