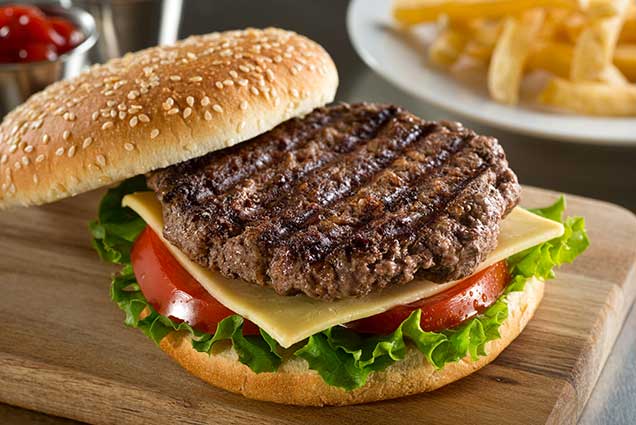 Ingredients
2 pounds ground chuck, dived into 4 1/2 lb patties
Lipton Onion Soup Mix (Before creating burger patties, mix ground beef with a packet of Lipton Onion Soup Mix, or your favorite way of seasoning your burgers)
4 thick slices of your choice of cheese
Water
Directions
You will need a frying pan, cover and a rack that fits into the pan.
Place rack into pan, fill with water to just under the rack, cover and heat until steaming.
After steam begins, place burgers on rack and cover with lid.  Cook about 10-12 minutes for medium burgers.
Remove lid and place cheese on burgers (you may have to lightly scrape off grease from the top of the burger before placing cheese).
Steam for an additional 30 seconds, or until cheese is melted
Remove cheeseburgers, and serve on toasted bun with toppings of your liking.