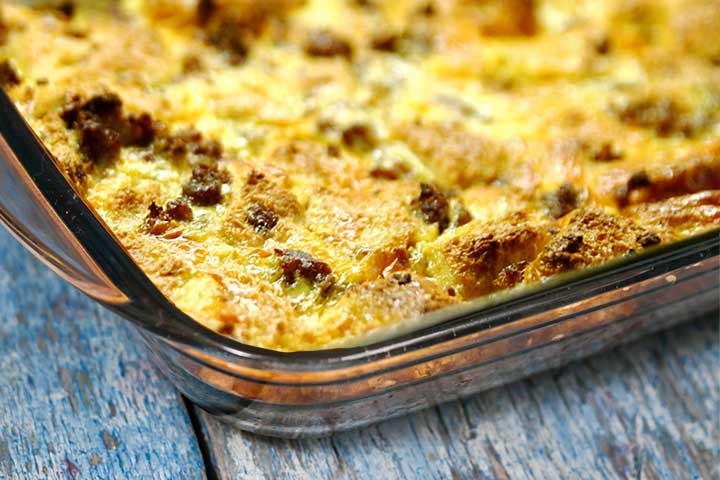 Ingredients
1 pound plain pork sausage
6 eggs
2 cups milk
1 cup shredded sharp cheddar cheese
6 slices bread, torn into pieces
1 tablespoon dry mustard
1 cup sliced fresh mushrooms
Directions
Preheat oven to 350°
Butter a 13×9 glass baking dish.
Brown sausage and drain on paper towels; set aside. In large bowl, beat eggs, then add milk and beat again.
Stir in remaining ingredients, including sausage.
Pour into baking dish. Bake for 45 minutes.
This can be mixed the night before and refrigerated; pop in the oven in the morning.