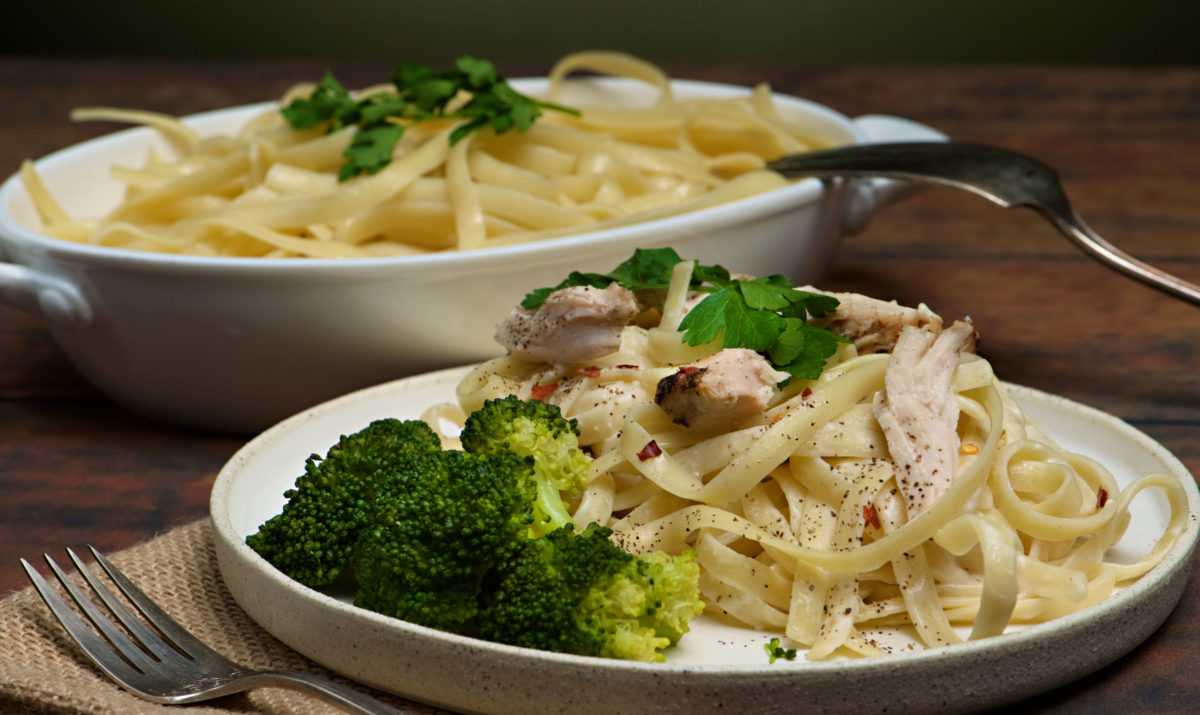 Ingredients
8 ounces fettuccini noodles (or any variation of pasta)

8 ounces cream cheese, cubed

3/4 cup grated parmesan cheese

1/2 cup butter
1/2 cup milk
Optional ingredients: garlic, crushed or garlic powder to taste, cooked or grilled chicken, shrimp, smoked salmon, broccoli, etc.
Directions
Cook fettuccini according to package directions. In large saucepan over low heat, stir together the cream cheese, parmesan cheese, butter and milk. Stir frequently until smooth. Add cooked fettuccini and toss lightly. Double or triple ingredients as desired for larger parties.