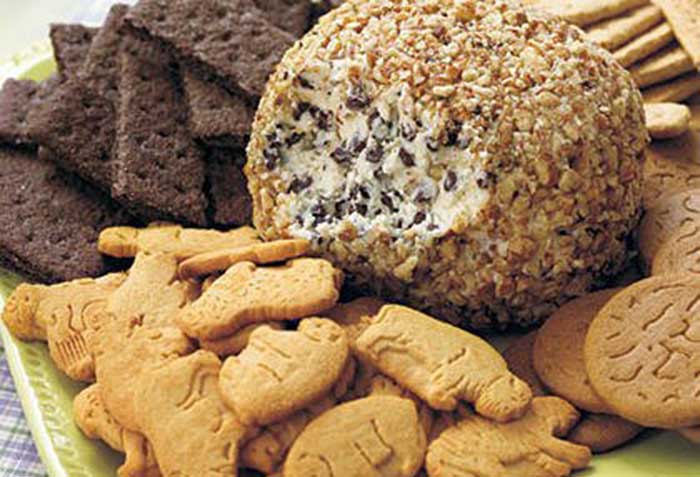 Ingredients
1 – 8 ounce package of Cream Cheese, softened
1/2 cup butter, softened
1/4 teaspoon Vanilla
3/4 cup Confectioners Sugar
2 Tablespoons Brown sugar
3/4 cup Small, semi-sweet chocolate chips
Set Aside:
1 box of Teddy Grahams  or Graham Cracker sticks
3/4 cup of Chopped walnuts
Directions
In a mixing bowl beat the cream cheese, butter & vanilla until fluffy. Gradually add in the sugars and beat until well incorporated.  Mix in the chocolate chips.
Cover & refrigerate for 2 hours
ONE HOUR before serving, remove from the refrigerator & shape into a ball & roll in the chopped walnuts. Recipe is delicious without the nuts if peanut allergies are a concern.
SERVE  with the teddy grahams, sticks or graham crackers.